PHS HAIRSCIENCE's H2 Advance Scalp Repair Treatment is the ultimate solution for beautiful, glossy hair
PHS HAIRSCIENCE's H2 Advance Scalp Repair Treatment is the ultimate solution for beautiful, glossy hair
Hair health is almost always judged by how shiny or smooth your tresses are, but a happy head of hair actually starts at the roots.
Unlike the 10-step skincare regime we take the time to do every night, the usual haircare routine is far from being as thorough, and I'm not talking about the frizz-fighting serums nor the rich leave-in masks. What we really should be paying attention to is a healthy scalp, because it really is the biggest factor in determining how your hair looks today, and how it'll look well into the future.
Which brings us to PHS HAIRSCIENCE's H2 Advance Scalp Repair Treatment, a new treatment that takes care of the scalp at a cellular level, whether you already have pre-existing conditions like dandruff, dryness, oiliness, acne, and sensitivity, or simply want to keep your scalp in top form to prevent these issues from ever arising.
Either way, the process is immensely soothing, especially after a long day. The 90-minute treatment begins with a consultation, which sees a professionally-trained consultant speak to you about your concerns. Even if you're unsure, a quick scan will reveal plenty about the condition of your scalp, and it may surprise you. I've always assumed that with the heat and humidity here, everyone's scalp would veer into oily territory. Instead, the scan showed that I had signs of dryness (which shows how much we really know about our scalp), and that diagnosis became the basis for my treatment after.
Just as how you wouldn't slap on expensive serums and creams on unwashed skin, the treatment here starts with a double cleanse to help the rest of the products absorb better. The first is always with the brand's Advanced Nutrition Shampoo, which gets product, sebum, and other impurities out of the hair. The Calming Dry Scalp Shampoo that follows is responsible for clearing any remaining dirt and sebum, but the best part of this segment has to be the Hydro Cleanse, a high-pressured rinse which further stimulates the scalp and increases blood circulation.
After conditioning, your scalp literally gets vacuumed, thankfully not with a Dyson but with the hydrogen care machine, specially-made for PHS HAIRSCIENCE to once again remove the most stubborn of product deposits, dead skin cells and excess sebum as the last step of the cleansing process.
With every trace of grime completely suctioned off from my scalp, it seemed it was finally ready to be repaired. The Repair Dry Scalp Mask was prescribed to treat the dryness, and is made with organic plant extracts and other moisturising ingredients to nourish while treating the scalp. Used under infrared light for better blood circulation and absorption, the mask is intensely cooling and the icy sensation can be a bit much at first, but you'll quickly get used to it and even enjoy it.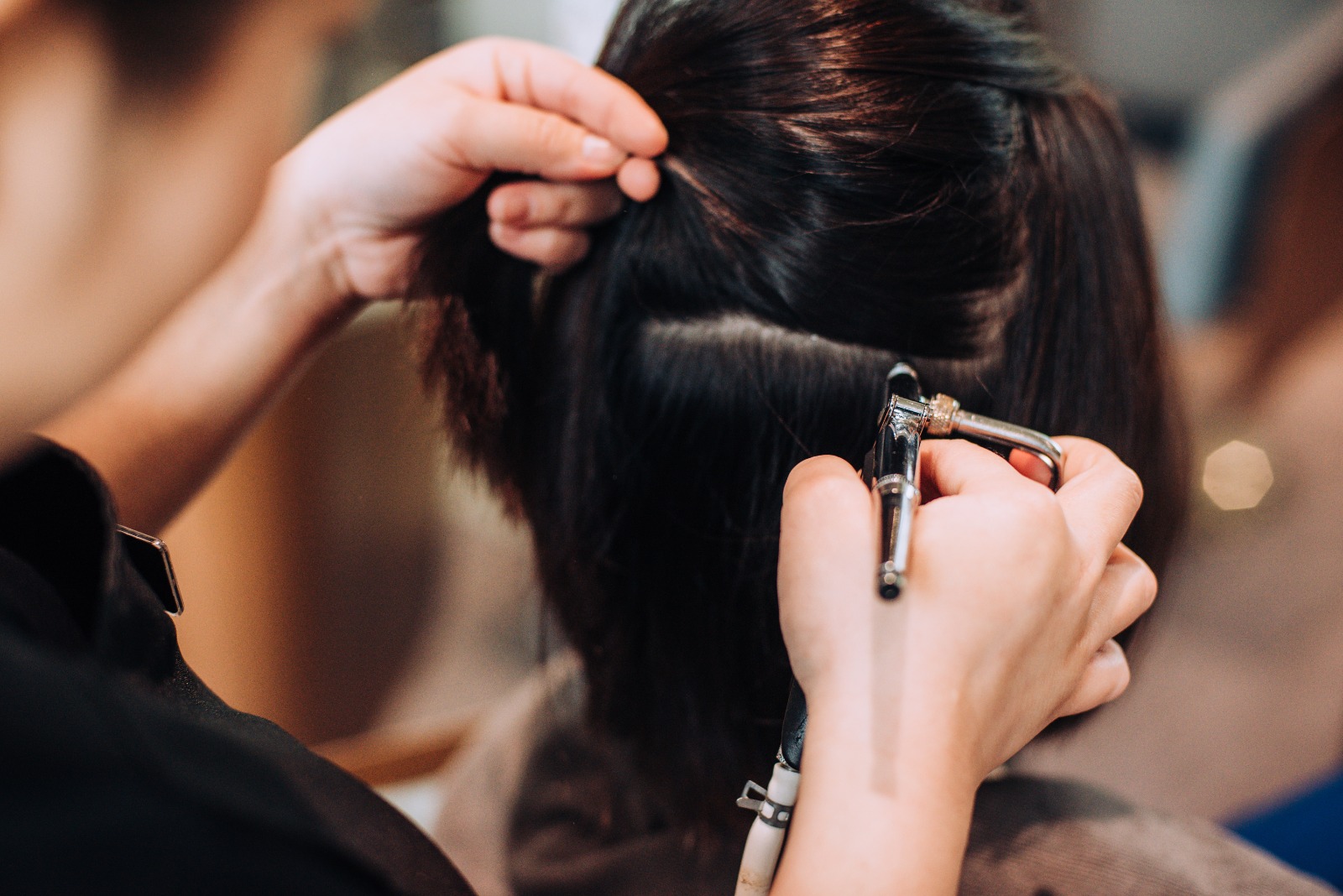 A mask is usually the final step of a typical scalp treatment elsewhere, but PHS HAIRSCIENCE goes the extra mile here with its new secret ingredient, the proprietary H2 Cell Repair Ampoule. The specially formulated cocktail — used in tandem with the Hydrogen Care machine — comprises a potent blend of antioxidants, plant stem cells, botanical extracts, and most importantly hydrogen. When dispensed with the machine, all these ingredients get delivered to the deepest levels of the scalp skin, eliminating harmful free radicals to allow cell purification to take place.
The benefits of this are tremendous; the scalp's immunity against inflammation is boosted, there's better blood circulation for nutrients to reach the hair bulb, and premature greying is staved because of the anti-ageing properties.
Unlike many scalp treatments — which usually take months to see benefits — the H2 Advance Scalp Repair Treatment only took a single session for visible results. Another scan post-treatment showed my scalp looking less dry and irritated, with the surface looking and feeling healthier.
Hair health, it seems, is more than simply washing your hair with expensive shampoos or dousing luxuriously scented hair oils on your tresses. You can't talk about hair concerns without mentioning premature hair loss, dandruff, and greying, and maybe it's because in our quest for smooth, shiny hair, we've neglected the very foundation that can actually make a real difference.
The six variants of the H2 Advance Scalp Repair Treatment were designed to specifically target any hair concerns you might face, which means taking out the guesswork and finally giving your scalp the care it truly needs.
PHS HAIRSCIENCE H2 Advance Scalp Repair Treatment is available at a special price of S$48 (U.P. S$297), and is available at Wheelock Place #04-12, Ngee Ann City #05-25A/B, Plaza Singapura #04-34/35 and Bedok Mall #B2-40/41. Call 6692 0662 to book an appointment, visit www.phshairscience.com for more information, or sign up for a treatment here.
Article originally by Lifestyle Asia